Team & Club Rewards to Spokane Humane Society - January 12, 2015


Pool World want to give a HUGE THANKS to our customer Kurt W. for donating his Team & Club Rewards to the Spokane Humane Society! Thank you for supporting such a great local organization!!

The Spokane Humane Society is a local non-profit public charity dedicated to the welfare of companion animals. Since 1897, we have acted as a refuge for animals in peril by providing care, shelter, and placement for tens of thousands of lost, neglected, and unwanted animals in the greater Spokane area. The number of animals we serve has varied over the years based upon our mission and role as animal control or in our current role as a companion animal adoption shelter.
Kurt was able to donate a Team & Club Rewards through the purchase of his new Caldera Martinique hot tub. This hot tub was perfect for him! The

Martinique

is known for seating 5 adults in 320 gallons of warm swirling water. It features 34 jets, a lounger and even foot ridge enhancements.
If you are interested in seeing more information on a hot tub to meet your needs please visit our Residential Hot Tub page!
---
Tell a Friend! - January 07, 2015

Did you know that Pool World has a special referral program?
| | |
| --- | --- |
| | If you didn't, you are in luck! If you are a pool, hot tub, sauna, or barbecue owner and purchased it from Pool World then you have the ability to receive a FREE reward for referring a family or friend to us! This is how it works. If your friend comes in and purchases one of the products listed above and says that you sent them in, they will receive a reward and so will you! It's awesome! Pool, hot tub and sauna owners will receive a $100 Pool World gift card for in store credit. OR, if you are a barbecue or grill owner, you will receive a free bag of Big Green Egg Charcoal or Traeger Pellets. |
What a deal! If you want to see which Pool World products would be a good fit for you or your friend's lifestyle, please visit other pages on our website like Residential Hot Tubs, Barbecues/Grills, or Swimming Pools!
---
National Soup Month! - January 06, 2015

It's National Soup Month in January! During January it's been cold that means it's the perfect time to create your favorite soup or maybe try a new one! A hot cup or bowl of soup will do wonders to take the chill away. There is no better time then now to practice your soup-making skills.
Everyone enjoys a warm bowl of soup! Soups have a variety of thicknesses to creamy, calorie laden soup, to water-based and healthier broth and even a vegetable chili. It doesn't matter where you are at in the world; every country has its own recipes and traditions.
This is a must try recipe for every grill master! This is one recipe that you don't have to share your secret ingredient. Your grill will do all the work for you adding an abundance of flavor instead laboring over the stove all day.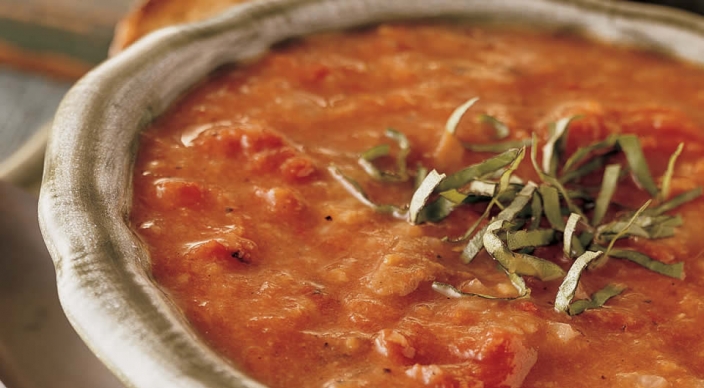 Ingredients
4 cups chicken broth

2 slices day-old Italian bread, each 1/2-inch thick

1/2 small red bell pepper, cored and seeded

25 plum tomatoes, halved, cored, and seeded

1 medium onion, peeled, cut in 1/2-inch slices

extra-virgin olive oil

1/4 cup lightly packed basil leaves

1 rib celery, chopped

1 garlic clove, minced

1/2 teaspoon kosher salt

1/4 teaspoon freshly ground black pepper
PREPARATION
Prepare the grill for direct cooking over medium heat of 350 to 450 degrees F.
In a large stockpot combine the chicken broth and bread. Set aside while you prepare the grill for vegetables.
Flatten the pepper half with the palm of your hand. Brush the pepper, tomato halves, and onion slices with oil. Brush the cooking grates clean. Grill the vegetables over direct medium heat, with the lid closed as much as possible, until lightly charred, turning once. The pepper and tomatoes will take 6 to 8 minutes and the onion will take 8 to 12 minutes. When the pepper and tomatoes are cool enough to handle, remove their skins. Roughly chop all the grilled vegetables.
Add the grilled vegetables, the basil, celery, garlic, salt, and pepper to the stockpot and simmer over low heat for 45 minutes. Only stir occasionally. Serve with crusty Italian bread, if desired.
Just imagine what different flavors could be achieved with this recipe when cooked on a variety of grills. Here at Pool World, we carry Big Green Egg, Weber, Traeger and Louisiana and for more information on these, please visit our Barbecue/Grills page.